Logo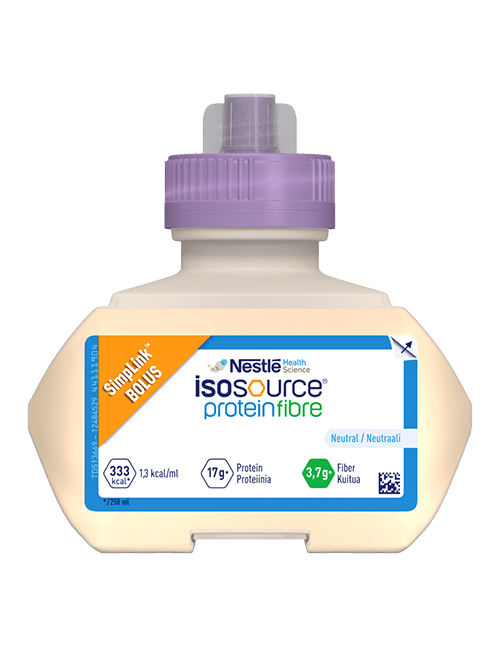 Brochure Copy
Food for special medical purposes. Nutritionally complete, high in protein and with mixed fibers.​
Oral/enteral tube feed with mixed fibre for the dietary management of malnourished patients or those at risk of malnutrition requiring a high protein intake.
Important notice​
Use under medical supervision.​
Suitable for use as the sole source of nutrition.​
Suitable from 3 years onwards.​
Do not add food or drugs.​
Directions for Use and Storage​
Shake well before use.​
Unopened, store in a cool dry place.​
Once bottle is opened, use within 12 hours.​
Refrigerate unused portion between uses.​
Discard product left after 12 hours from first bottle opening.​
Recommended daily dosage​
1500-2000 ml for complete nutrition or ≥ 500ml for partial nutrition, according to the nutritional needs of the patients and as recommended by a healthcare professional​